I know, I know, I know. After a few days there will be dozens of blogs written about this. But I have to. I found out about
Ghostly Swim
initially through a
Twitter
of
Sanithna
's (I was much less cool before I met him, I think). It's a free album of beautiful electronic music brought to you by one of my favorite record labels (
Ghostly International
) and one of my favorite things on television (
[adult swim]
).
Keep in mind: this isn't this type of music: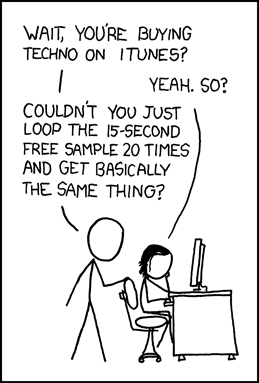 It's dynamic and surprising; I have listened to it twice today and it's very quickly grown on me. The album art is nice, too. It reminds me of late 2004, when I started really listening to this kind of stuff. I only recognized four or five of the artists on here too, which is really exciting.
Check it out and let me know your favorite; I think mine so far is Squirmy Sign Language by Ben Benjamin.